Quality + Price + JIT Manufacturing = Framing Achievement, Inc.
Customers save money!
From the designing stage to picture frame manufacturing and finally to delivery, we are committed in providing our customers with quality, service and value.We are fully aware that these are the vital ingredients in meeting the customer's satisfaction.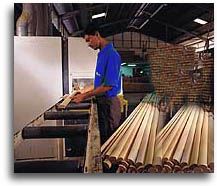 A dedicated State of Art Moulding Machine creates uniformity & consistency.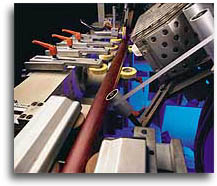 A close-up of the Quality Assurance Cleansing Process being carried out.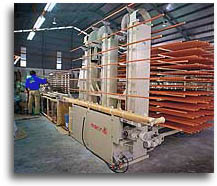 Application of the undercoat though fully automatic is still given watchful attention.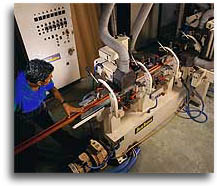 Sanding and buffing of the undercoat.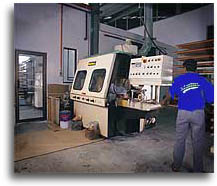 Application of the final coating by computerized lacquered spray machine.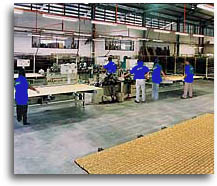 Wood mouldings are then cut and joined and made into frames.
Framing Achievement Inc. Site Map