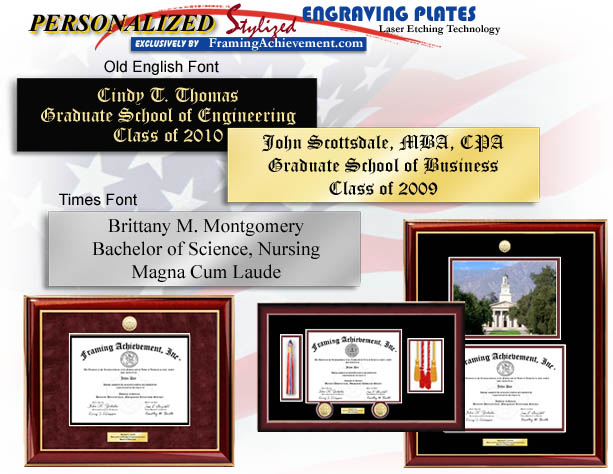 Embossed Personalization Framesn
Customize your frame with you name, "Graduate School of Business," "School of Medicine," etc... (any words) in gold on frame mat. $3 a word. For instance, School of Management is $9.
Note: Some school names are Prohibited for personalization.
Click on this link to view prohibited school names.
Framing Achievement Inc. Site Map